To Weave A Web of Magic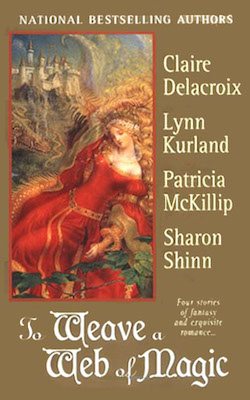 "The Tale of the Two Swords"
Lynn Kurland's trademark style shines in a tale of the magic and medieval romance between two lovers in this romantic fantasy anthology.
Mehar of Angesand is looking for a mage to help her discipher a book of spells she found in her mother's belongings. She arrives at the palace of Chagailt to find it in ruins and the king and his mage dead.
The stranger who offers to help her in spite of that turns out to be much more than he seems…