The Queen in Winter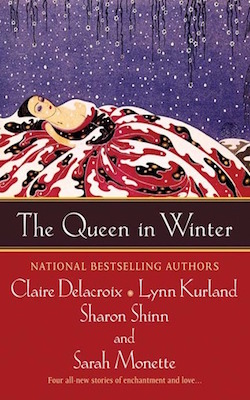 "A Whisper of Spring"
Lynn Kurland spins the story of a mortal man and an elven woman who endure both the mundane and the magical in their quest to remain together.
When Iolaire, princess of Ainneamh, is captured by the black mage of Wychweald, her brother seeks out the most unlikely of rescuers, a king who lives in a hunting lodge and keeps his crown in the flour bin.
Symon of Neroche agrees to attempt to save a woman he has secretly dreamed about for years, though it may mean his life in trade.