When I Fall In Love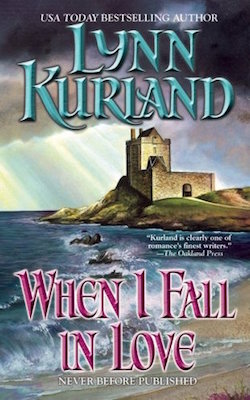 The MacLeod Family
She is convinced that there are no more knights in shining armor – at least not in Manhattan.
A chance trip to England leaves Jennifer McKinnon wondering if a happily ever after might be in her future. Little does she know that a hero of legendary chivalry awaits her … eight hundred years in the past.
Nicholas de Piaget is finished with demoiselles more interested in his riches than his heart. He is certain he'll spend the rest of his life in his leaky castle, watching others enjoy wedded bliss, until he stumbles upon a flame-haired maiden in distress. His honor demands that he help her return home – if only his heart would allow it.
But desires of the heart and dangerous secrets threaten to tear them apart, and only time will tell if true love can lead them to a fairy-tale ending…