Veils of Time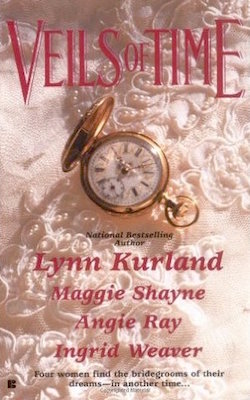 "And The Groom Wore Tulle"
Four special weddings–across the veils of time…
Scottish nobleman Ian MacLeod falls asleep in a medieval dungeon – and awakes in a room filled with long white dresses. Jane Fergusson longed to create great fashions, but instead toils in a bridal shop. Will their fateful meeting over dressmaker's shears lead to bloodshed or bliss?