Till There Was You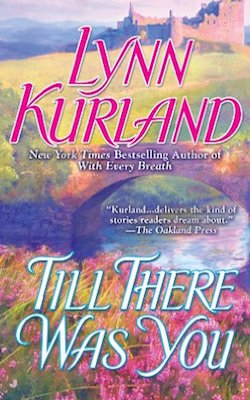 The MacLeod Family
He is finished with high-maintenance women, impossible clients, and paranormal adventures...
Zachary Smith wants an ordinary life and a happily-ever-after with a fresh-faced girl next door. But when he walks through a doorway into a different century, he knows his life isn't going to turn out quite the way he planned.
Mary de Piaget is passionate about two things: training her father's horses and avoiding wedded bliss. But when she finds herself facing marriage to the most perfect knight in England, she fears for more than her freedom, because only she can see the malice behind the perfection. And then a chance encounter with a strangely dressed traveler kindles her hope for a different fate.
But to change Mary's present is to change Zahcary's future–with disastrous results. Yet how can either of them face the alternative...