Opposites Attract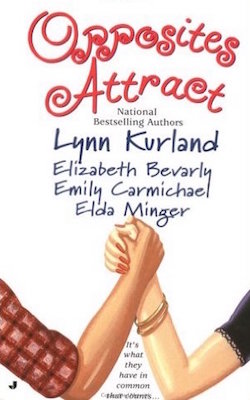 "The Icing on the Cake"
A delightfully sensuous anthology of love and war between the sexes-and the thrill of discovering their common ground-especially when the lights go down…
He's a writer working on his new novel, and baking wedding cakes on the side. She's an Alaskan wilderness buff more experienced at fending off grizzlies than men. But she's about to discover the joy of coming in from the cold.