A Knight's Vow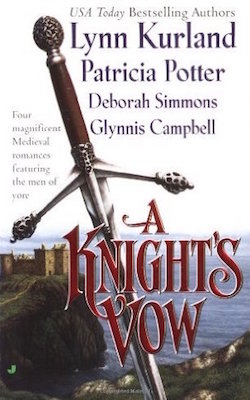 "The Traveller"
A modern Manhattan woman finds herself in the arms of a medieval knight with his mind on conquest…
Julianna Nelson often wishes a knight in shining armor could rescue her from her hectic New York life. But when she finds herself mysteriously transported from modern-day Gramercy Park to medieval Scotland, she may get more than she bargained for. 
Sir William de Piaget has vowed to reclaim his castle, but he's also vowed to aid any damsel in distress.  And when he comes across a lost and strangely clothed woman he is bound by honor to save her.  As his grandsire used to say: chivalry is never convenient…but then, neither is true love!